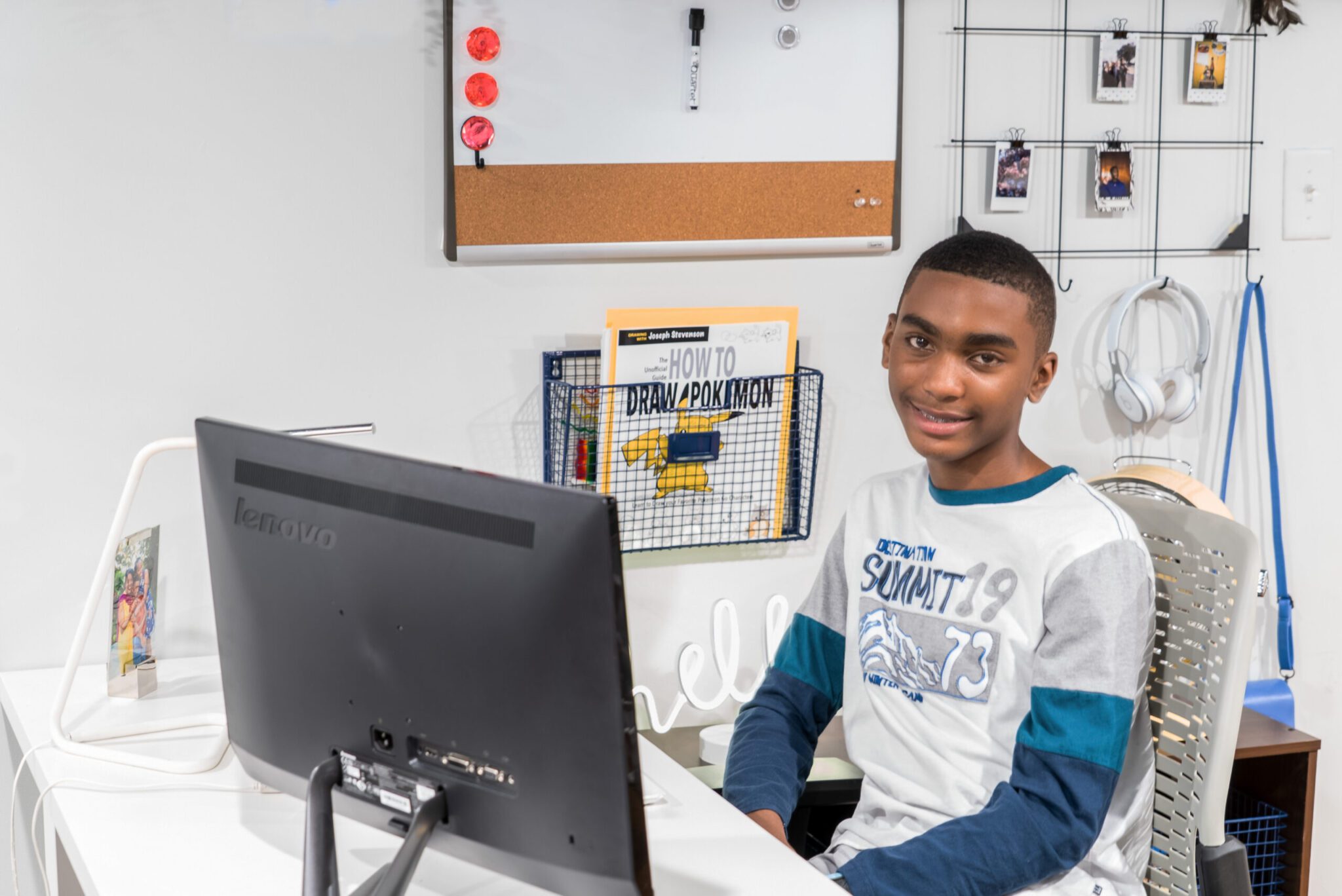 School at home design project for my son
September 25, 2020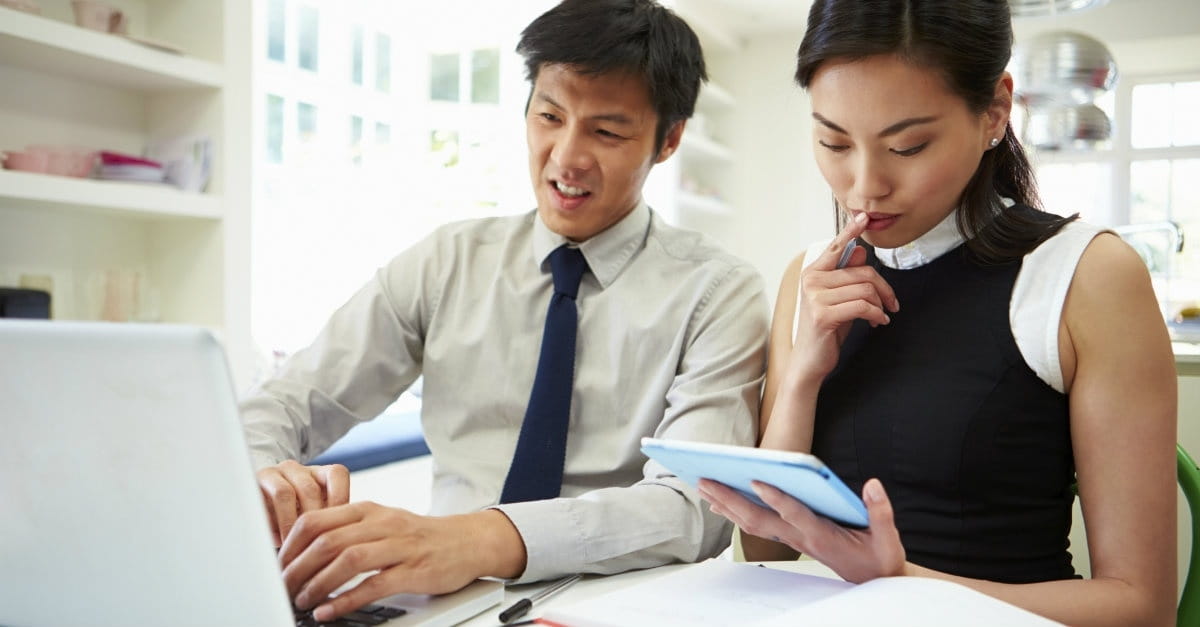 Married and working from home? Five Tips You'll Want to Read
February 26, 2021
Helping Children with ADD/ADHD Learn Better at Home: 8 Quick Tips
As the parent of a child with ADHD, I know how heartbreaking and challenging it can be when people look at your child, don't see a physical disability and just assume your child has bad behavior. The new at-home virtual learning environment can highlight the struggles with ADD/ADHD in new ways. Your child may have more difficulty staying focused during online classes, looking at the camera or finding constructive ways to deal with anxiety.
I reached out to Emily Hite, M. Ed., a behavior consultant for Dr. Amy Boland in Hilliard, Ohio and asked her how to set up an at-home learning environment for ADD/ADHD students to help them thrive academically and socially. She offered these eight tips.
8 Tips to help create a better at-home learning environment for children with ADD/ADHD
For Zoom or Google Classrooms, minimize distractions in front of and behind your student. "Being in a space where people are constantly walking past the student is not only distracting to them but to their classmates as well," said Emily.
Dedicate a space for learning. "If a child can go into another room for their online class where it's quiet with fewer distractions, that's ideal," said Emily. Many parents try to have their child learn in a common area where there are too many distractions.
Provide the right lighting to help your child interact with teachers. "Parents need to make sure there is light on the child's face, and if there is a window in the room, the child should be facing it in order to eliminate shadows. Teachers take their cues from facial expressions and body language, so if someone is confused and needs additional help they can chime in." Emily explained.
Set classroom expectations with your child. Just like rules in the classroom at school can help children function, rules for the home-learning environment help give children structure. "Students cannot be having class from their bed underneath the covers or on the living room sofa dozing off," comments Emily. Establishing expectations helps children know what to expect and sets them up for success.
Be your child's advocate for the best school-at-home experience. At home learning is new territory for teachers and schools. Be proactive about discussing your child's unique challenges and the challenges you're experiencing with at-home learning. Working together to establish expectations you're both comfortable with is important. Emily highlighted a good discussion point, "Parents many want to talk to the school about implementing additional breaks for their child. Students with ADHD can lose focus when they have to sit in front of a computer for an extended period of time and need movement activities to help them refocus," she said.
Is it challenging for your child to look at the computer camera? Emily says placing a sticker near the camera and asking your child to look at the sticker can help your child focus on keeping his/her face turned toward it.
Provide easy ways for your child to release energy while being seated. Emily shared, "If your child has sensory issues and sitting at a computer is difficult for them, consider placing fidgets within proximity, but out of the view of other students. Having a container of play dough or a stress ball nearby can allow the child to release some energy. Even a rolling chair can help with movement and help keep a child focused."
Create a Peace Corner. This is my personal favorite. If you're wondering what a peace corner is, it's an area within a classroom, home or counseling center where children can feel safe and at ease. It gives the child time to resolve issues they may be experiencing. The space can consist of many things, like lounge chairs, floor pillows, a nice fuzzy rug, a fish tank, and a small table with a plant. Most children gravitate to spaces like that as it creates a relaxing safe haven to solve their conflicts and calm anxiety. Taking a short break in the Peace Corner can help a child refocus and reenergize.
Maraye Design Studio offers ideas and solutions that can assist children with learning in an overly stimulated, at-home environment. More information about creating Zoom and Google Classroom spaces, peace corners and at-home classrooms can be found at  https://maraye.com/school-at-home/.