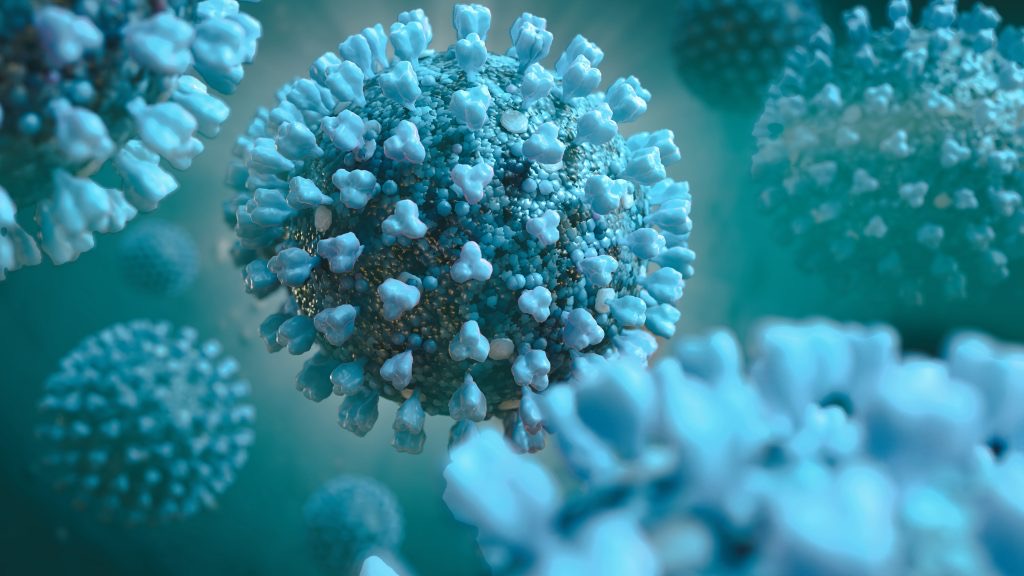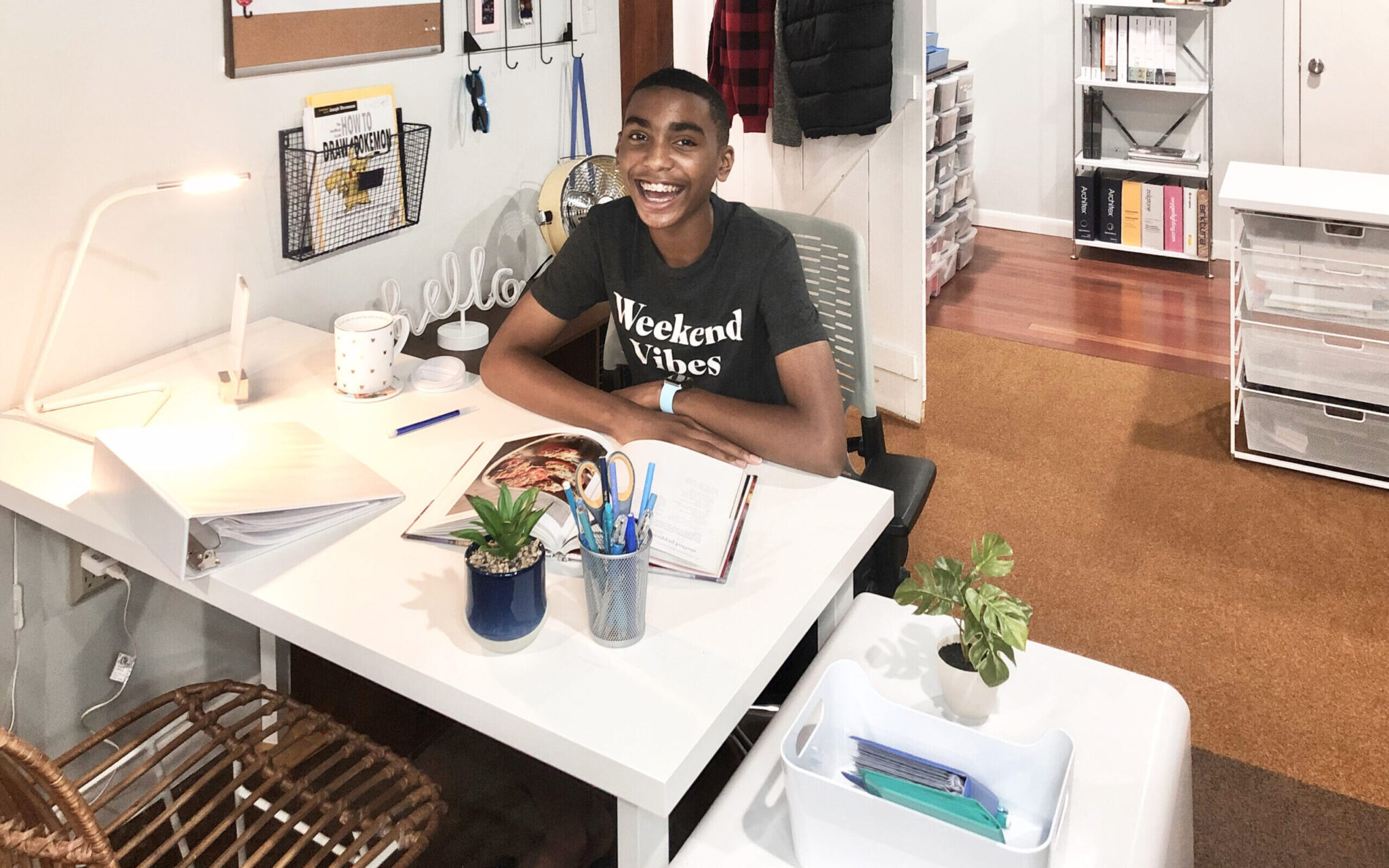 4 Quick Tips to Create Better School at Home Spaces
July 27, 2020
Case Study: Dream Office Creation
A work-at-home adventure for a family of five.
Never did this family of five think they would be stuck in their home for three months straight. No daycare, no at-school instruction and no going to the office. It's a thought most of us have had during the pandemic: we never expected this.
How do you manage schooling a two, four and six-year-old on different language curriculums when both you and your husband have to work? That's the question that led Rhia to seek help from Maraye Design Studio.
In addition to raising three kids with her husband, Rhia is an administrator at an elementary school. Her husband, Alain, is a database engineer in the financial market. Both jobs require constant interaction with staff and colleagues throughout the day and extreme focus is needed.
Rhia and Alain utilized a spare bedroom and kitchen for their work while supervising the children. When they realized that working from home wasn't going to be temporary, they made several difficult decisions. Rhia decided to reduce her hours to part-time, and hired a nanny to assist the children with their language classes. The couple also decided to identify a space in their basement that could be used for a dedicated office space, creating a much needed space where they could focus.
Rhia and Alain contacted us, and the process began. They reviewed our Work from Home packages on our website, and decided on the Dream Office Creation Package.
Here are the eight simple steps we took with Rhia and Alain to create their dream office:
Step 1: They went to our website https://maraye.com/work-at-home/ and selected the Dream Office Creation package, put it in their cart, and checked out. They were on their way to a new office!
Step 2: We sent them a design questionnaire to complete. We reviewed it to learn about their personal style and goals.
Step 3: We set up a virtual consultation where they shared images of the space they selected for their home office as well as their dreams for their new space.
Step 4: We pulled together options based on their design questionnaire and consultation, and presented Maraye Design Studio's signature Style Board.
Step 5: Rhia and Alain provided feedback on their Style Board, letting us know what they loved and what needed changed. We updated to a final Style Board they were thrilled with.
Step 6: A certified interior designer from Maraye Design created a Dream Office layout complete with paint palette, furniture and accessory selections, and a 3D rendering of the office with furniture in place.
Step 7: Rhia and Alain approved the final design and we provided a shopping list with all selected items. They had the option to purchase the items on their own, or have us purchase the items—passing along our discount.
Step 8: It all comes together! Rhia and Alain removed clutter from the room and painted and installed wall paper based on our design. We purchased the furniture and accessories on their behalf, and the items arrived at their home. Rhia and Alain put the pieces in place based on our 3D rendering. They love their new office!
The process was that simple. Rhia and Alain have a space in their home dedicated to work and the rest of their home can be just what it was meant to be—their home.
"The second design that Lannetta sent to us was very beautiful and spot on! She really did a great job. We really love the yellow ceiling and how it brightens the room. We also like the suggestion she provided to cover the back of our stairs with a curtain. It was more affordable than closing it in with drywall and a door. We would have never thought of using curtains in that way."
Rhia and Alain
Are you embarrassed to turn on the camera during Zoom calls because you don't want people to see your space? Are you confused about how to set up the best at-home office? Not sure where to start? Maraye Design Studio offers virtual Work at Home packages from Zoom walls to dream offices. All services are provided virtually for safety and convenience. Visit https://maraye.com/work-at-home/ to learn more.