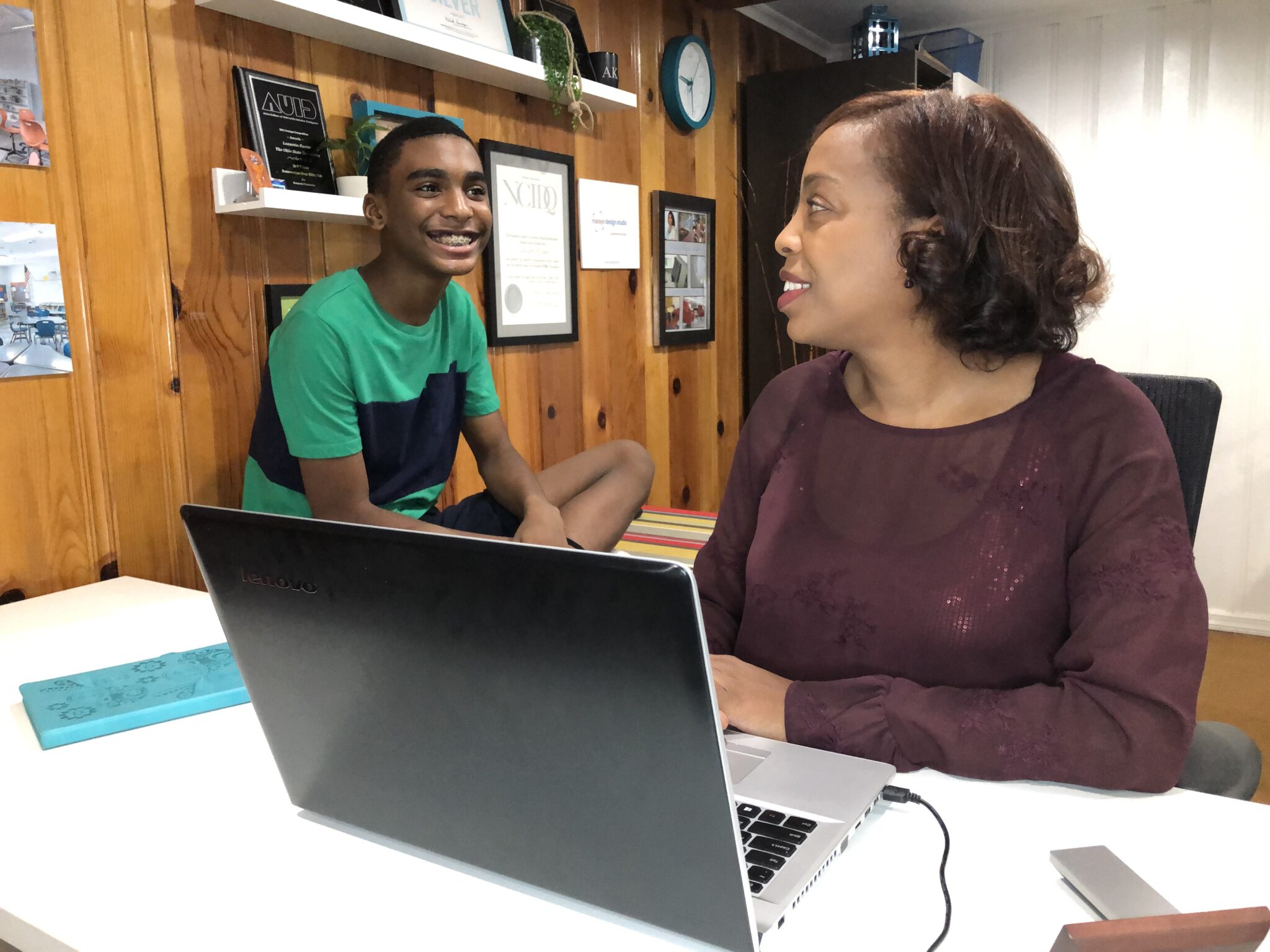 Sharing a basement with my son
August 3, 2020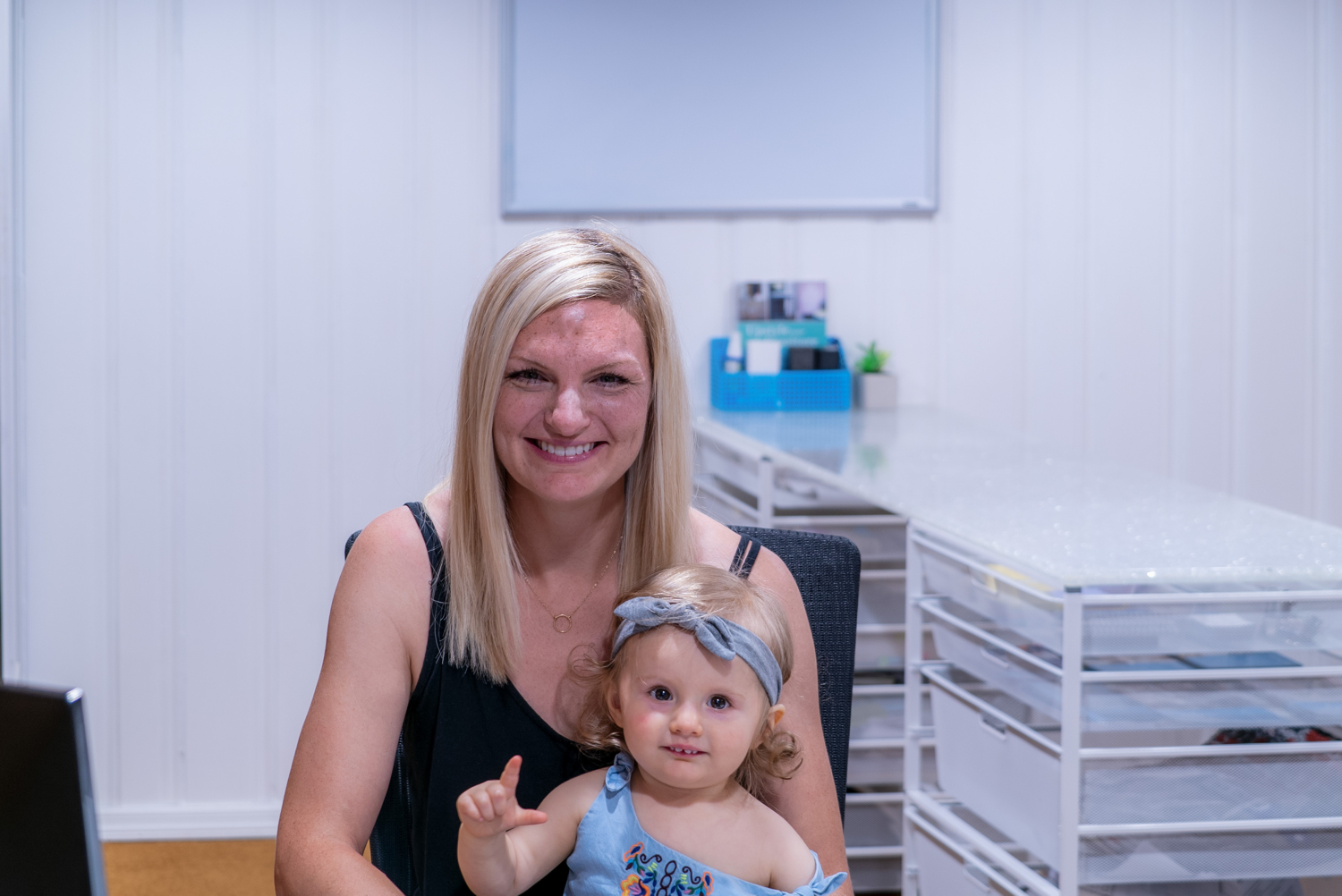 Teachers at home who are also parenting at home—hat's off to you!
September 17, 2020
Virtual Learning During COVID: A Teen's Perspective
Teens Need Space and Style to Learn from Home
It was March 12, 2020, the last day of school for my son before his official Spring Break.  I was leaving a meeting when I received a text that the Governor was mandating that all schools close due to COVID-19, effective immediately.  I got into my car and made my way to my son's school.  I waited at his bus stop to intercept his ride home, but he never came out and his bus took off.
I was a nervous wreck and began to panic when I couldn't find him.  I began walking up to every bus and looking inside to see if he was on it.
I could feel the panic rising. Where was he? I began to call his phone and text him, but I didn't receive an answer.  I went inside the school and had him paged over the intercom.  He came rushing into the office with a school administered lap top.  Because most students were in a panic about the closing, he thought he better check a lap top out right away before they were gone. He wanted to make sure he had the tools he needed to complete assignments.
A week went by and it was time to return to school after Spring Break.  That Sunday the Governor officially announced that school would adopt a virtual model for the remainder of the year.
Attending school virtually was not a new idea to my son.  His school had been having virtual classes 2-3 times per month.  But, his first day participating in virtual classes after all schools were closed was a tough day for him.  He began his day at 9 a.m. and didn't complete it until 6:30 p.m.
Full-time school at home presented new challenges my son hadn't experienced before. He realized he couldn't stay focused or organized.  He was using our dining room table and his bed as his school at home spaces, and he felt physically uncomfortable as well as very distracted (most likely, due to chatting with friends and playing games!). One day, I walked by his laptop and noticed he didn't have his camera on. I asked why, and he said he was embarrassed about his work environment (his room was messy). Social distancing began to take a new form: self-isolation.
When my son shared his concerns with me, I knew he only had a month left of school, but I didn't want his class participation or grades to drop.  I realized I had to set up a temporary space in our home to resolve his issues.  So we carved out a small space in our family room that had a lot of natural light and little to no distractions. I relocated a desk from the basement and bought him a new ergonomic chair. Fortunately, he was able to concentrate better and finish off the year strong.
As the design director and owner of Maraye Design Studio, I've specialized in designing learning environments for K-12 and higher education for many years. The challenges my son and I experienced when he was learning from home made me realize the at-home learning environment deserves just as much attention as learning environments in a school setting.
After consulting with clinical psychologists and occupational therapists, I came up with School at Home design packages that create amazing spaces for children to learn. The spaces are design to be both functional and engaging. My son was my first client and he loves his new school at home space. It reflects his style and learning needs. As he puts it, "I am so happy that my Mom designed a space especially for me.  I like that I can focus on assignments and can close the door when I am having Zoom classes without any distractions. I really love my new space!"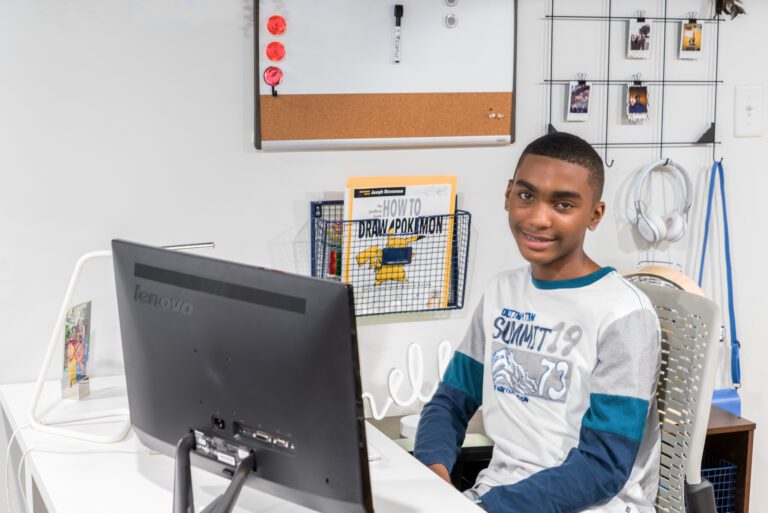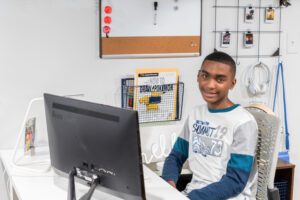 Alex enjoying his new School at Home space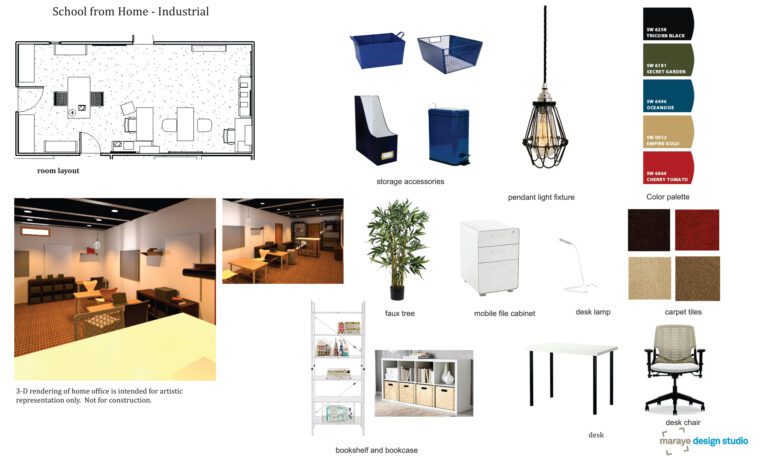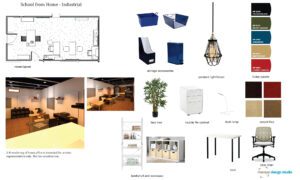 Final School at Home Style Board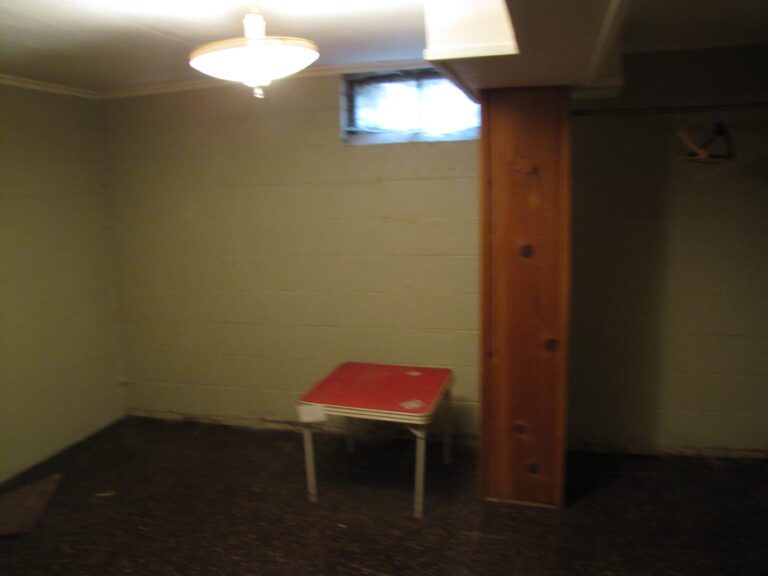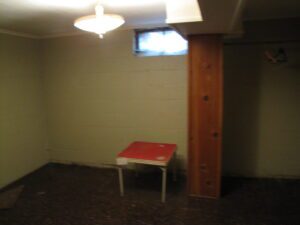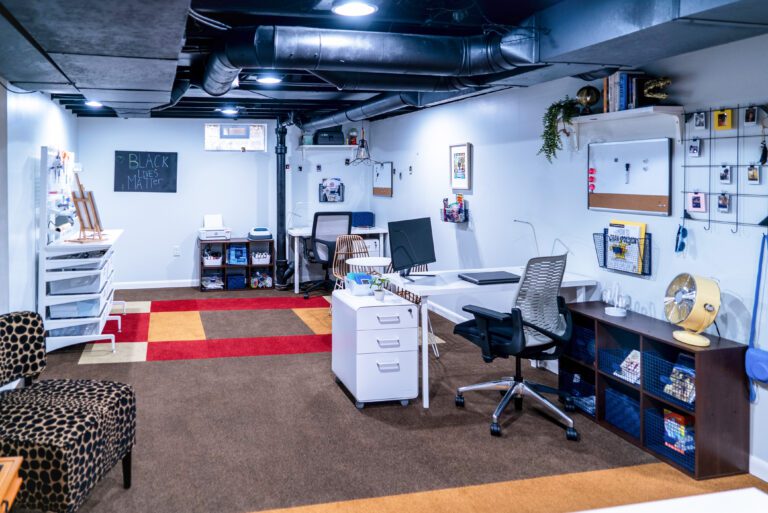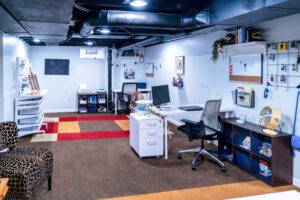 Basement Before                                                   Basement After
Don't let another week go by without equipping your child with the environment they need to succeed. Have you evaluated lighting sources and choices for the room they use for virtual learning? Do they have enough space to layout school work and complete projects?  Are they sitting in a hard kitchen chair? Check out  4 Quick Tips to Create Better School at Home Spaces—and preserve your sanity! for ideas you can implement today to equip your child for at virtual, at-home learning.
If you'd like assistance creating the perfect environment for virtual learning, Maraye Design Studio can help. Our School at Home solutions are created with your input, and designed virtually for safety and convenience. We also have solutions to meet specific needs such as lighting and ergonomic chair selection. Visit https://maraye.com/school-at-home/ to learn more.