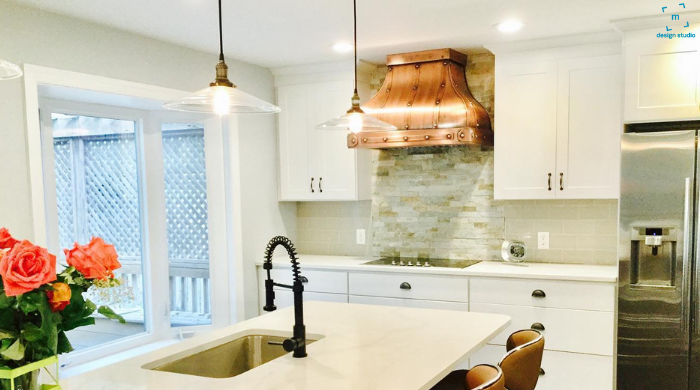 Captivate Your Kitchen: Add Value to Your Home
March 27, 2022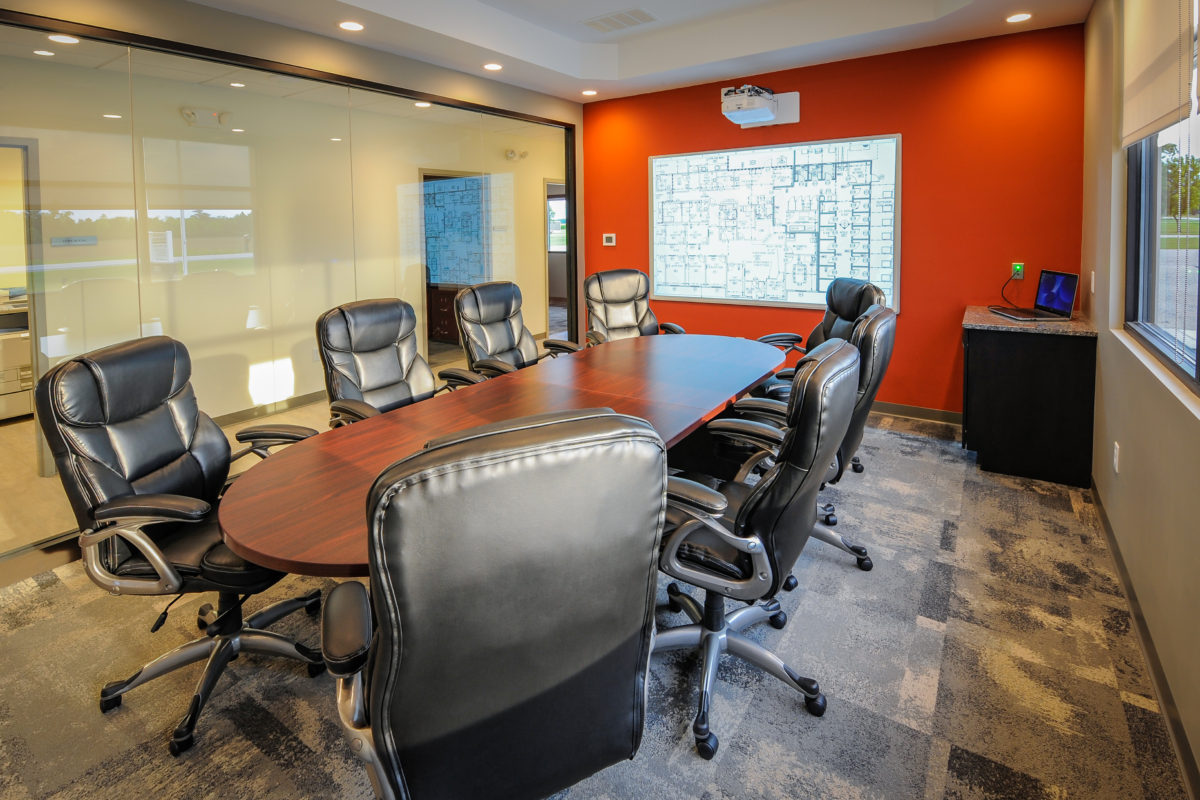 Vamp Up Your Commercial Property
May 2, 2022
Designing Educational Institutions
Educational establishments are set up for participants to succeed. The whole purpose of school or college is to gain educational and networking experience, with expectations to explore and grow. A productive learning space creates the opportunity for students to expand their knowledge and practice their skills and abilities.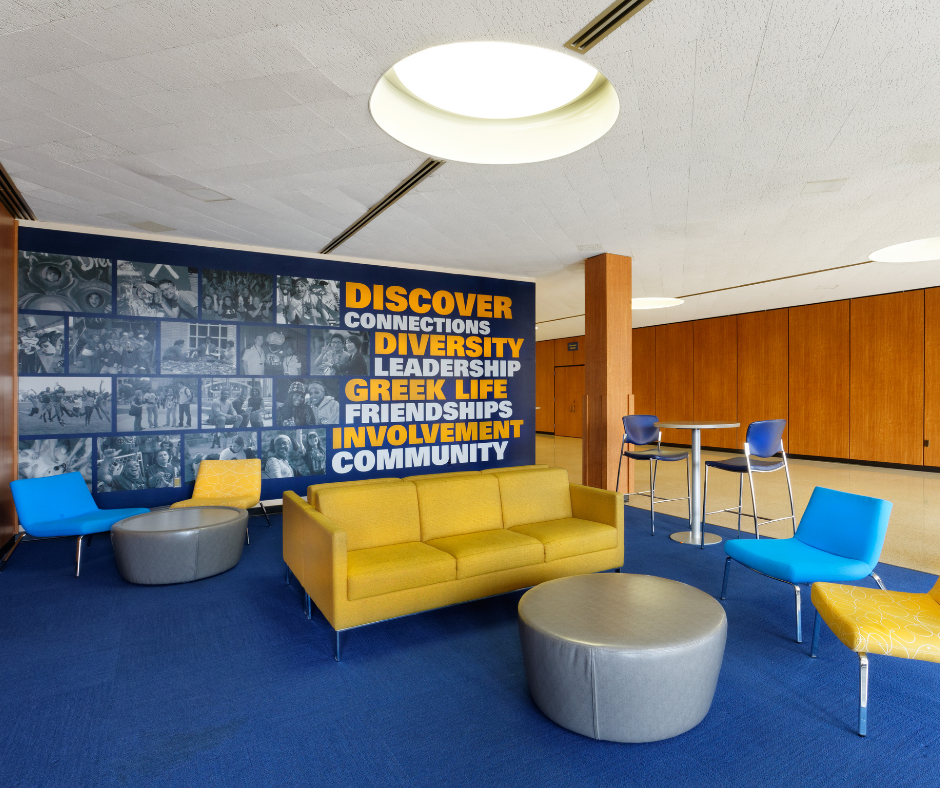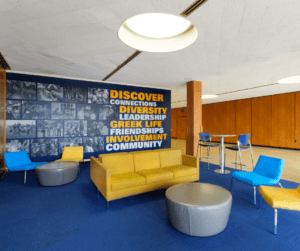 Pictured: Our interior design project at Kent State University, The Student Union
Our research indicates that students of all ages perform better when they are in environments conducive to learning. With thousands of students and faculties utilizing the campus, institutions need quality interior design. Our designs focus on enhancing the learning and development of college students.
For an interior design project for primary or higher education, the goals are a bit different. First, the configurations should be innovative, and adaptable. Many ideas will be conducted in these spaces and should encourage creativity.
The Learning Space
Educational spaces should be comfortable for students. Did you know comfort increases work productivity? It makes sense because being comfortable puts you more at ease and increases focus. That is why furniture is such an important part of design.
Another important part is encouraging groupwork and collaboration. Teamwork is one of the most desirable qualities for any career. Students often lean on others for help or support. Comfortable furniture and tools are essential for studying with other classmates.
Finally, we know the importance technology plays in today's world. Educational facilities use computers, laptops, overheads, and even smart boards for learning. Blueprints for schools and universities must be designed with technology in mind. Creating ample space for larger objects, or even plugs and outlets is ideal for functionality.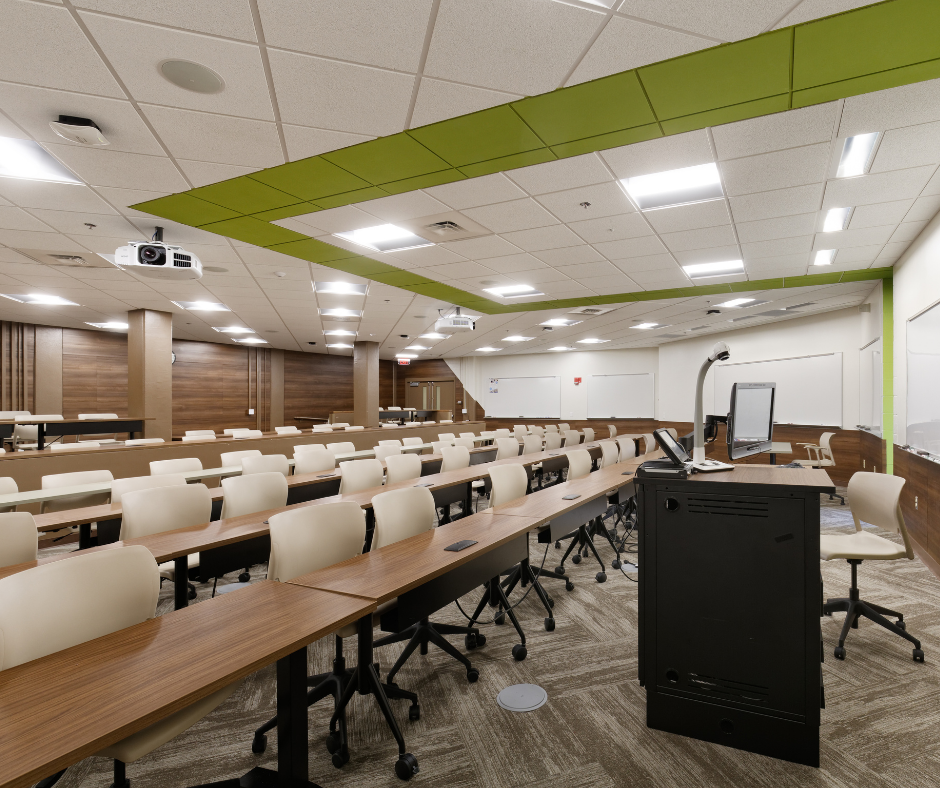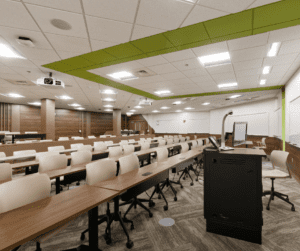 Pictured: Our interior design project at Wright State University, Classroom
An Easy Process
We make the entire process easy and convenient. We are mindful of your goals, style, timeline, and budget.
The first step is the consultation. Done virtually or in person, this meeting is for the discovery. We learn your goals, budget, timeline, and your overall vision plan. After we receive this information, we create a proposal for the customer or client and along with a brief questionnaire.
Next step is where the fun begins! Our goal is to create a design that you love within your budget. We create designs that suggest the best colors, textures, finishes and furnishings for your space.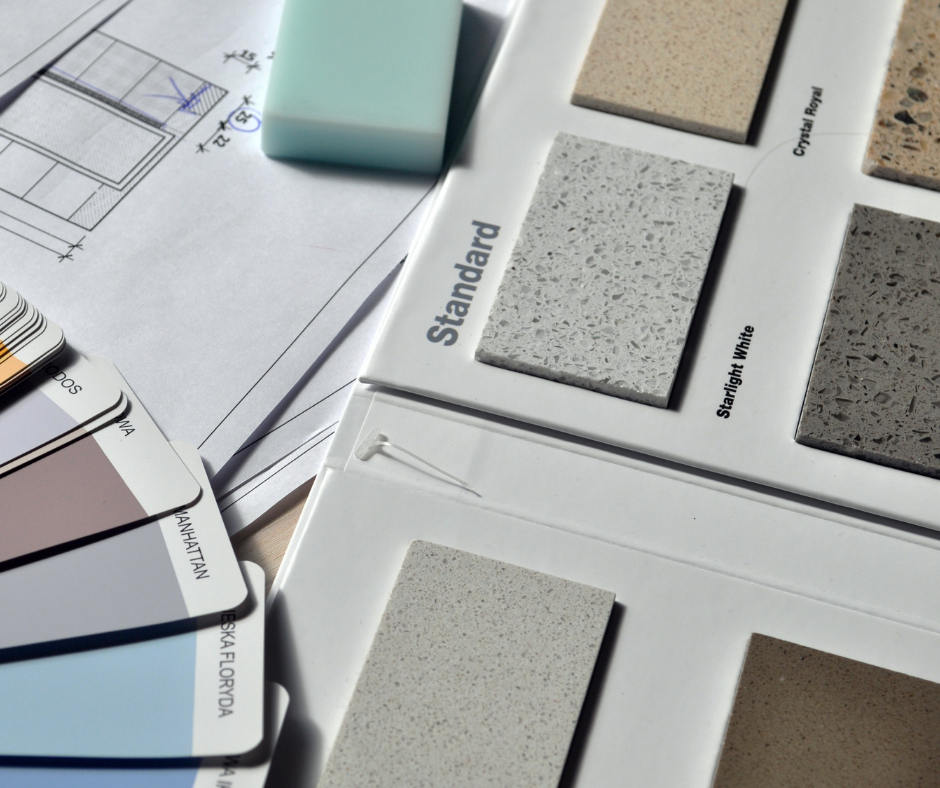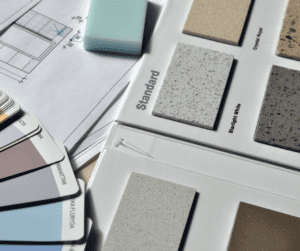 Step five is when we review the design with the customer or client and make final updates. Upon approval, we send the final documents for auction. We'll continue to coordinate with the customer or client as well as contractors to make necessary adjustments.
The Finished Project
When your project is complete, it's time to celebrate and put your new room or building to good use! We've had the pleasure to work with dozens of universities in multiple cities. We understand the importance of learning and consider educational and higher ed designs one of our specialties. Check out more of our client work here.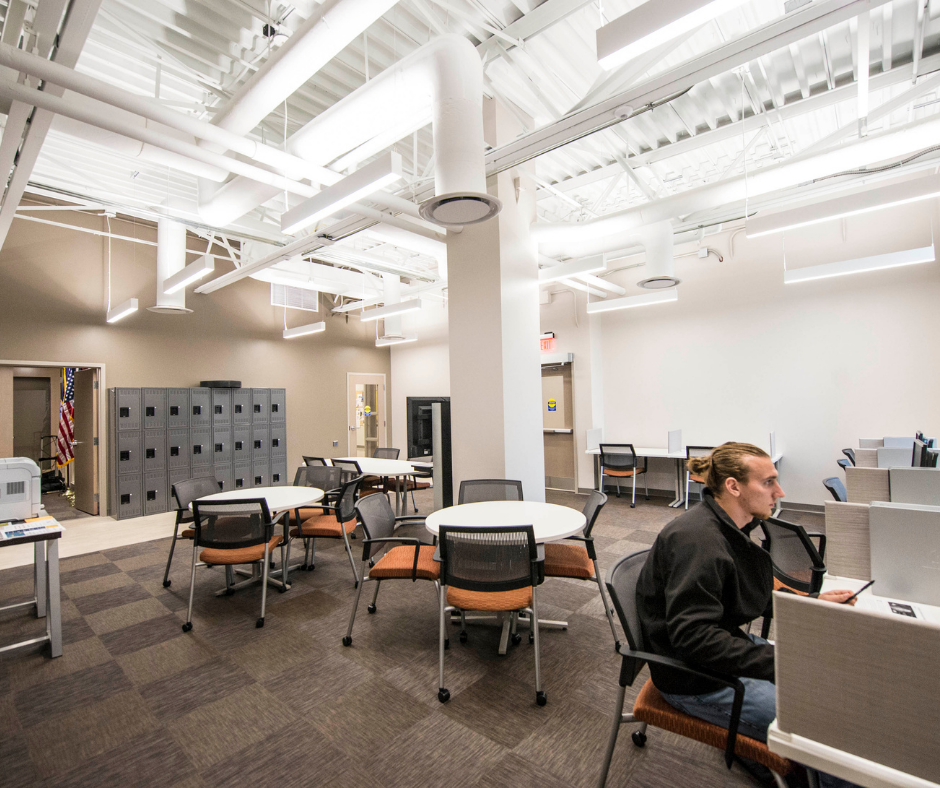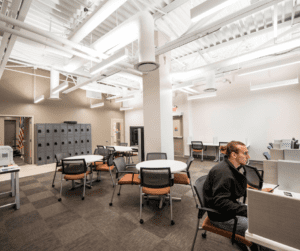 Pictured: Our interior design project at Wright State University, Veteran & Military Center
Ready to design a productive and quality learning space where students can thrive? Contact us about your desired vision to get started!