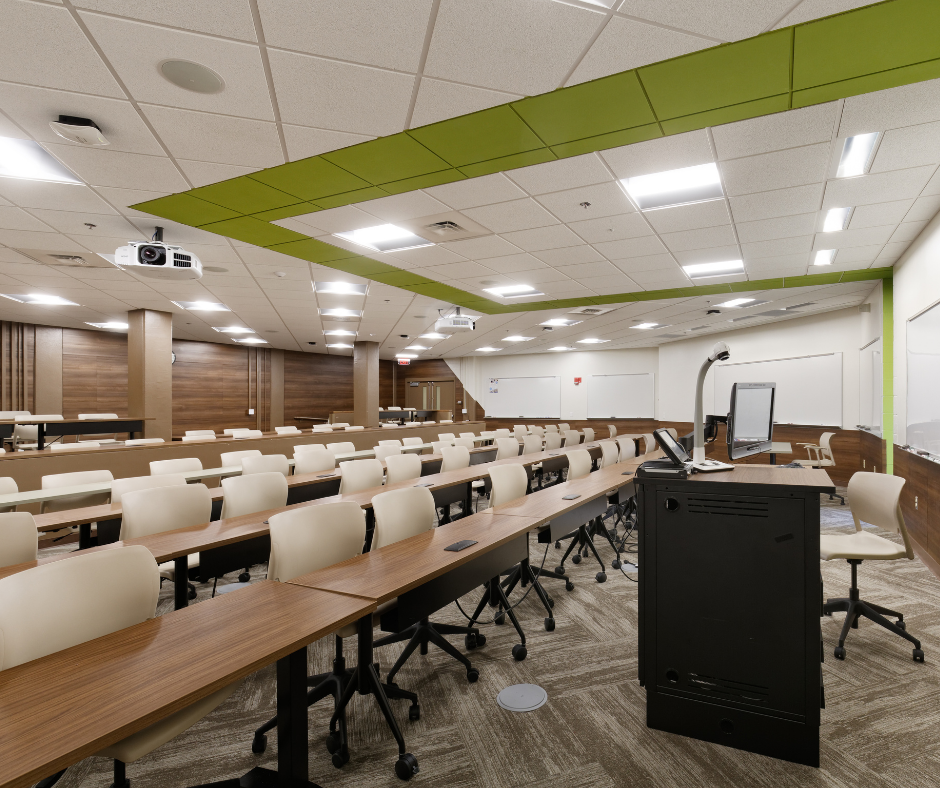 Designing Educational Institutions
April 5, 2022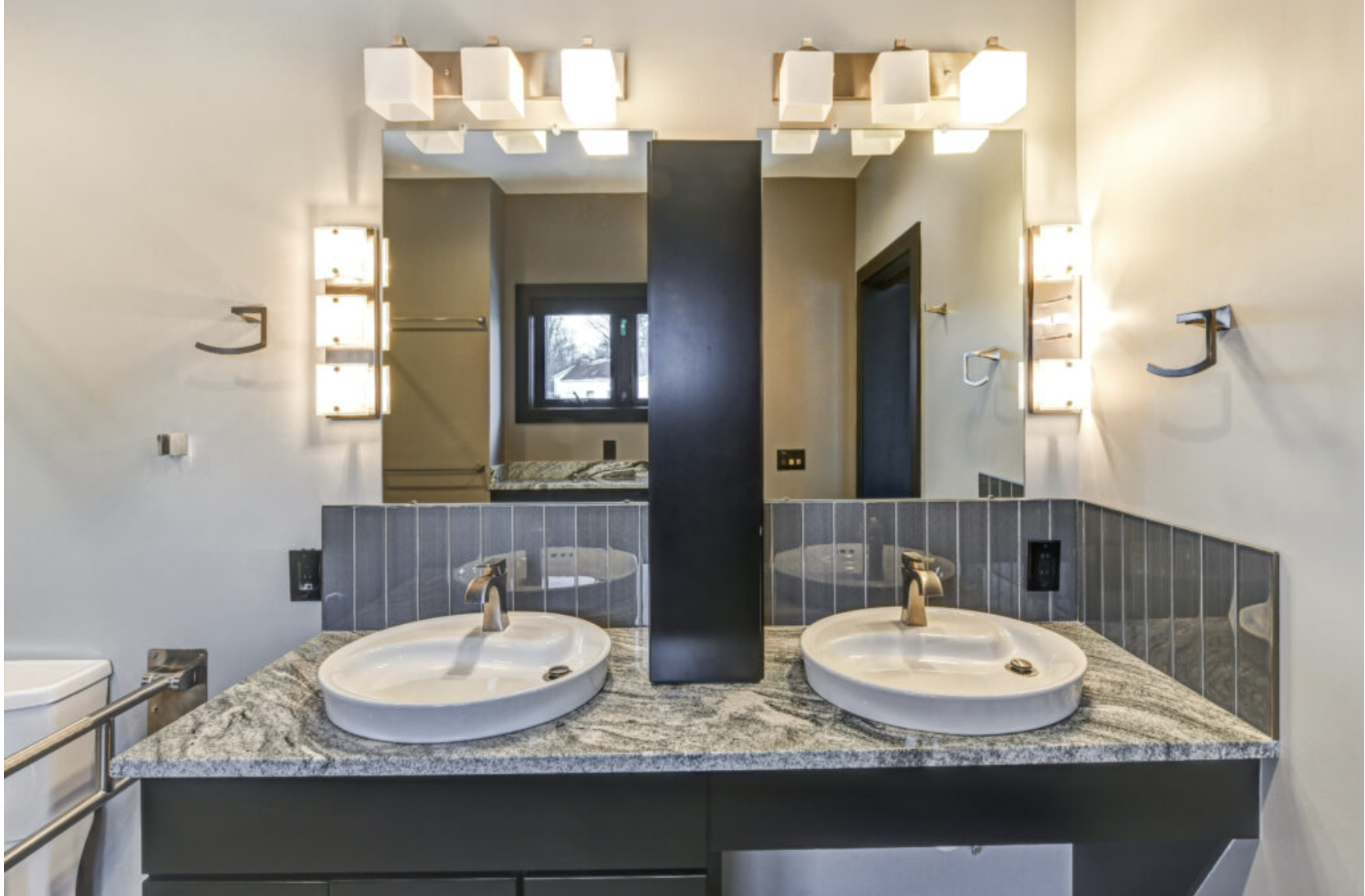 Babbling Over the Bathroom
June 1, 2022
Vamp Up Your Commercial Property
With hundreds or thousands of customers coming into your business regularly, it's important to create an amazing space. The space should be accessible, engaging, a proper layout for your service or product and of course, visually appealing. Customers will expect this when visiting any business.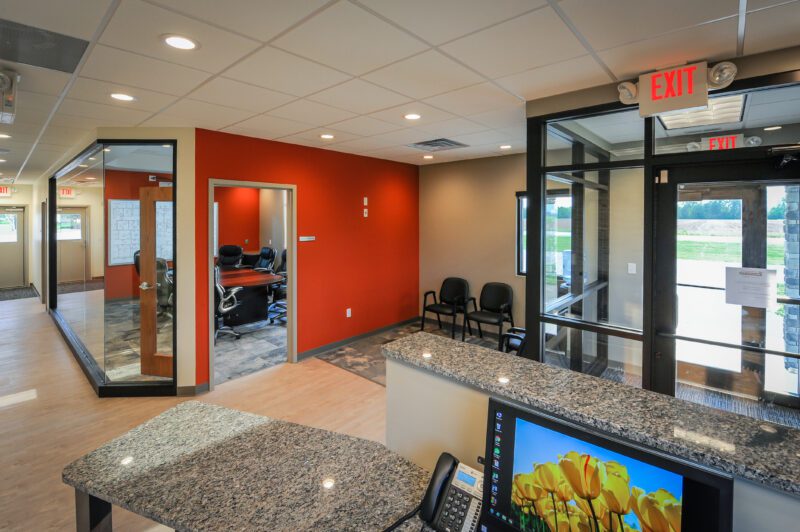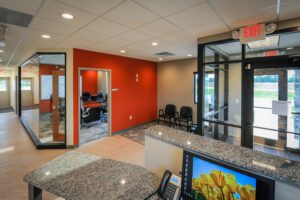 Pictured: Our interior design project at Zimmerman Building Company LLC in Fremont, Ohio
An Engaging Space
When beginning an interior design, you should remain professional but add great taste for your business, and the customer. Since it's a business, it's important to keep that in mind during design. Now, that doesn't mean you have to be safe and boring, but practical. We can help you balance out the two to make a great design. Depending on the type of business you have will help us decide which colors, textures, patterns, and furniture to choose.
Logical Layout
One thing you don't want is an overcrowded space. Even before the pandemic, people preferred their personal space. Whether your space is large or small, being mindful of furniture placement is important. As experts this is our specialty! We will help you place items in your property to create he best fit.
Customer Approved
You want to meet the needs of your customers. After all, that's why you have your business space in the first place. Décor and items in your property should reflect the purpose of the business. This keeps the customer focused on what you will provide for them.
Interior Design Services for Commercial Properties
An organization's culture and behaviors are objectives that we embrace when we design a commercial environment.  We listen to the client's wants and needs and design inspiring and creative environments that shape the culture of organizations. We keep your style and budget in mind through the whole process. Learn more about our commercial interior design services, here.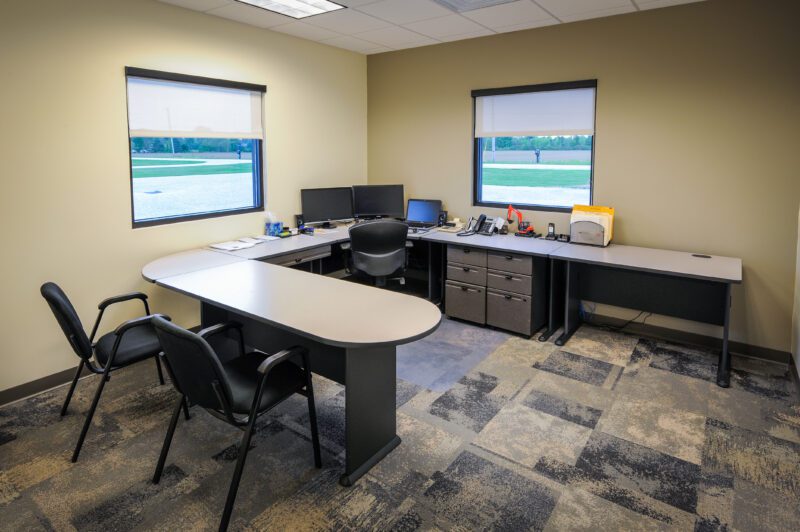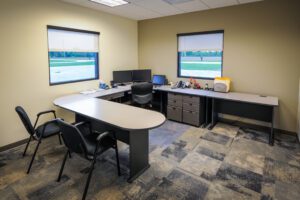 Pictured: Our interior design project at Zimmerman Building Company LLC in Fremont, Ohio
Ready to design a productive and quality learning space where students can thrive? Contact us about your desired vision to get started!